About Us
Asian Fiesta Restaurant is a wondrous combination of the best Chinese food and exceptional value in Fort St John. Modernly decorated, our spacious dining area provides comfortable seating for all of our guests. Our menu includes a fantastic selection of mouthwatering appetizers, soups, chicken dishes, beef dishes, pork dishes, seafood dishes, chop suey, chow mein and much more. Our freshly prepared Chinese food not only delights our guests but also adheres to the high standards of quality we dearly uphold. In order to serve you the best Chinese meals, our restaurant selects only the freshest high-quality ingredients and uses a variety of cooking techniques, resulting in a delicious blend of Asian flavours and heavenly aromas.
Not sure what to order? Join us today and explore our delicious menu of all your favourite Chinese meals and more. If you are planning to join us for lunch, you can order the Kung Po Chicken Gai Ding, Chicken with Black Bean Sauce, or the Peppered Beef. For those that are joining us for dinner, we highly recommend ordering the BBQ Pork Chop Suey, Chicken Chop Suey, Stir-Fried Beef and Rice Noodles, or our delicious Curried Chicken Fried Rice. Also if you feeding a family or having a group dinner, try out the Dinner for Five. This value meal comes with Five spring rolls, beef chop suey, deep-fried prawns, chicken fried rice, barbeque pork chow mein, sweet-and-sour pork, and ginger beef.Join us soon with family and friends and enjoy our exquisite cooking. If you feel like relaxing instead of cooking, we also offer online delivery and pickup through SkipTheDishes and we will take care of the rest!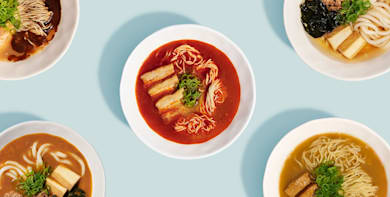 Reviews
Anthony
"not worth the wait"
2022-05-08
Jordan
"Stop using to much broth Poors right out burning my balls dangit"
2022-05-07
"THE BEST FOOD IVE EATEN"
2022-05-05
Robyn
"Was soooo good"
2022-04-24
Menu
Contact Us
Find Us
9600 93 Ave, Fort St John, BC V1J 6J8, Canada, Fort Saint John, V1J 6J8
Opening Hours
Monday
11:00 AM - 9:00 PM
Tuesday
11:00 AM - 8:30 PM
Wednesday
11:00 AM - 8:30 PM
Thursday
11:00 AM - 8:30 PM
Friday
11:00 AM - 8:30 PM
Saturday
11:00 AM - 8:30 PM
Sunday
12:00 PM - 8:30 PM
Please note, delivery times may vary.